PNW Twig Baskets
Unique PNW twig baskets filled with tropical plants!  Bring the beauty of the forest indoors!
We have a rotating selection of gorgeous indoor plants that can be arranged in these wild baskets for a lush autumnal look. Each basket is unique and comes in two sizes made with local moss, vine maple and manzanita.
Large baskets are around 25'' long and 30'' tall and are filled with 3-4 plants in 6'' pots for $125 each.
Small baskets are around 26" wide and 26'' tall and come filled with 3-4 plants in 4'' pots for $75 each.
HALF OFF OUR ENTIRE INVENTORY OF CANDLES
SEND ONE WITH A BOUQUET OR BUY A FEW FOR YOURSELF!
Since our retail space is not open to the public yet, we ask that you call us with your order and pay over the phone with visa or mastercard just like you would if you were ordering flowers for delivery. We'll pull the order and have it waiting. Our pick up times will be 2 -5 Wednesday and 12-4 Saturday unless other arrangements are made when you order.
P.F. Candle Co.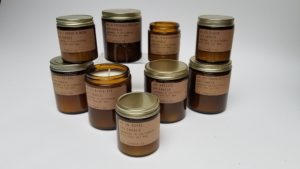 Small 3.5 ounce jars – Regular Price 9.95 SALE 4.95
Large 7.2 ounce jars – Regular Price 16.95 SALE 8.95
Los Angeles, Patchouli Sweetgrass, Mojave, Black Fig, Sandalwood Rose, Teakwood Tobacco, Pinon, Copal, Amber Moss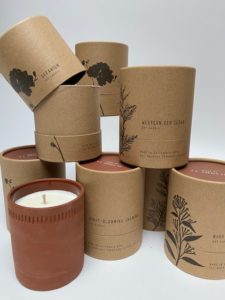 8 ounce terracotta pots- Regular Price 34.95 SALE 17.95
Night Blooming Jasmine, Geranium, Western Red Cedar
Yo Soy Candles
Large 8 ounce jars- Regular Price 19.95 SALE 9.95
Small 3.5 ounce jars- Regular Price 9.95 SALE 4.95
Grateful, Peace, Abundant, Grounded, Strong, Connected, Empowered
Big Dipper Candles in clear glass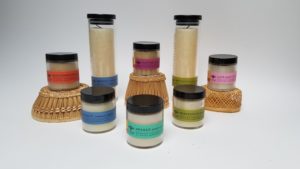 Large 12.5 ounce – Regular Price 29.95 SALE 14.95
Small 3.2 ounce – Regular Price 14.95 SALE 4.95
Serenity- frankinsence, lavender
Meditiation- cedarwood, balsam
Love- geranium, ylang ylang
Awaken- grapefruit, spruce
Rejuvination- sweet orange, clove
Rapture- patchouli, cassia
Big Dipper Environ Fragrances
6.2 ounce glass cubes Regular Price 19.95 SALE 9.95
1.7 ounce tins Regular Price 7.95 SALE 3.95
Desert, Meadow and Forest